Haaland Bayern and BVB on the slip? Now speaks youth coach Ingve Berntsen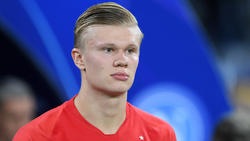 Due to his strong performances Erling Haaland is on the list of various European top clubs. Also the Bayern Munich should be among the interested parties. Haaland's youth coach, Ingve Berntsen, is against a change to German record champion. "At Bayern, it was currently difficult for him, he is still far from the level of a Robert Lewandowski," Berntsen told "spox".
    
For nine years, the 54-year-old coached the Norwegian in the youth of Bryne FK. About Molde FK Haaland moved in January 2019 finally to RB Salzburg. For the Austrians, the 19-year-old is currently causing a furore. Thus, the striker scored seven goals in the current Champions League season and is thus at the top of the scorers list. No wonder Haaland is associated with numerous top clubs. In addition to clubs like Manchester United or Liverpool FC Bayern and Borussia Dortmund should have an interest in a commitment. "The tactical requirements at Bayern and Liverpool would be currently too high," said Haalands youth coach Berntsen but now against a change "What many forgot: Haaland was not even a regular player at Salzburg until recently, he hardly ever played until August of this year", Berntsen explained his opinion: "He has caused a hype through his goals, but It would be advisable to continue developing for another year near Salzburg. "