On this day begins the season 2020/2021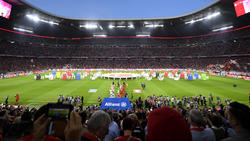 The current season of the Bundesliga is still in full swing. On the weekend, the German Oberhaus invites to the twelfth game. A variety of teams still has best chances on the title, including, inter alia, Bayern, BVB, Gladbach, FC Schalke 04 and RB Leipzig. But the "kicker" has already looked into the future and figured out when the season starts in 2020/2021.
    
According to the magazine's research, the Bundesliga will start its 58th season on Friday, 21 August 2020. The first round of the DFB Cup will be held one week before, from Friday, 14th August to Monday, 17th August. In the second league, meanwhile, the ball is rolling back from July 31, 2020. Officially, the skeleton calendar for the next season on December 6 at the presidium meeting of the DFB adopted. At the latest then there will also be an exact date for the prelude to the 3rd League and for the games of women's leagues.