Guti admits differences with bosses at Real Madrid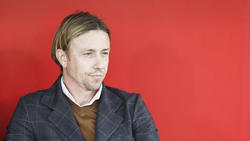 José María Gutiérrez Hernández, called Guti, was on the pitch for 15 years for Real Madrid. Later, between 2016 and 2018, he was in charge of the regiments of the royal family before leaving the club. In an interview with our media partner LaLiga, the 43-year-old admitted differences with the royals. "For a long time, there was a barrier that would prevent me from being coach of the Real Madrid youth team." Until Víctor Fernández (from 2015 to 2017 Youth coordinator at Real Madrid, editor's note), who put confidence in me and gave me a team, "said Guti, now head coach at second division UD Almería.
    
When Fernández left, but was also for the former midfielder of Real Madrid, the "stage has come to an end." So the decision came "to go likewise". A short time later, he joined the Turkish top club Besiktas as assistant coach. Why Real Madrid was not (yet) enough for a long-term coaching job was also up to the local authorities, so Guti continued: "There are people in the club who In front of you, there are always other coaches on the job, but I can live with them. "Guti finally took over at the beginning of November in Almería the office of coach Pedro Emanuel, who himself was only three months on the sidelines. At the same time, the 15-time Spanish international is already the 14th coach within five years at the club from the south of Spain. Now Guti should reach big goals with Almería. Guti praises Almería-Investor "I think we all have to be ambitious, not just the coach, both the president and the players want to play in the first league next year", Guti revealed: "Our ultimate goal is therefore ascend this year. " Under the new coach, none of the so far five games have been lost, after 19 matchdays the club is ranked second with three points ahead. Investor Turki Al-Sheikh, head of the Saudi Arabian Football Association, who has been in Almería since August, should also make this possible has the say. The fact that now the second division is in the hands of a foreign donor, is nowadays "completely natural," says Guti: "In all European leagues we see this development." They come here because they like football and want to invest in football. "Thus, the investor could increase his" visibility ". Turki Al-Sheikh is "getting down to work" and "driving many things forward, not only in the club but also in the city, I think that's good for everyone".