TV quake: Amazon secures Champions League rights!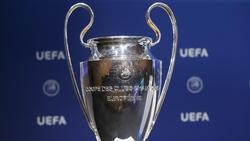 The US company Amazon transmits from the season 2021/22 games of the Champions League. The streaming service Amazon Prime Video has been awarded the contract for the rights package A1, which includes the broadcast of the top games on Tuesday evening. A report from the media magazine "DWDL.de" confirmed the company. "We look forward to the UEFA Champions League, one of the most prestigious club competitions in the world," said Alex Green, CEO of Prime Video Sport Europe.
    
Since the season 2018/19, the Champions League in Germany is to be seen exclusively on "Sky" and the streaming service "DAZN", for both providers, users have to pay.The deadline of the tender by the European Football Union for the next legal period (2021 / 22 to 2023/24) had expired at the beginning of December.