Ex-Formula 1 star Ralf Schumacher sees not only the small teams in danger: "Talking to thousands of employees"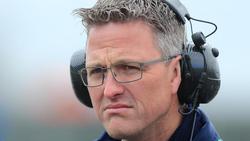 Ex-racing driver Ralf Schumacher fears the Formula 1 compulsory break in the Corona Crisis has serious consequences for the Grand Prix circus.
"At the moment you have to worry not only about the small teams, but also about the big ones," said the brother of record world champion Michael Schumacher to the TV channel "Sky".
    
After the short-term cancellation of the season opener in Australia, Formula 1 also canceled the seven other World Championship races by early June. It is open whether and when the top motorsport class can get back on the track, according to Ralf Schumacher, not only clammy private teams like Williams or Haas are at risk from the current economic losses. Factory racing teams like Mercedes should also be concerned. "What is happening with the big corporations at the moment is also a development that nobody can foresee today. And of course, things like that can be saved first," said Schumacher. The 44-year-old pointed out that many people are on Racing operations hang. "We're talking about thousands of employees, thousands of families who somehow have to make ends meet in difficult times," said Schumacher, saying that sporting issues are currently of secondary importance. Teams like Ferrari "currently have very different concerns in Italy than thinking about the first race in July," said the six-time Grand Prix winner, adding, "We can only hope that it will pass quickly."