The five construction sites of the Olympic makers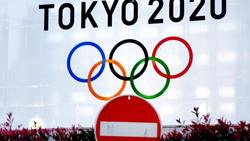 Olympic games
News
After postponement: The five construction sites of the Olympic makers
25.03.2020 15:58
© unknown The Olympic Games in Tokyo have been postponed to 2021´´
After the historic postponement of the Tokyo Summer Games to next year, the Olympic makers are trying to clear up the big mess.
IOC President Thomas Bach spoke of "many thousands of questions" that are currently still to be clarified. Organizers, athletes and fans stand in front of numerous construction sites – here the five most important ones.
    
Dates: It is still unclear whether the Olympia will rise in late summer in 2021 – or whether it will become a spring game. But no matter which scenario the International Olympic Committee chooses with the Japanese hosts, the consequences on the sports calendar will be immense – even as far as Germany. The European Football Championship has also already been postponed to 2021 (June 11 – July 11). In core Olympic sports such as swimming (July 16 – August 1) and athletics (August 6 – 15), world championships are currently still planned for the coming year. The German Basketball Federation hopes that the relocation of the Olympic Games will have no impact on the European Championship (September 2-19) with the final round in Berlin.Qualification: One of the biggest concerns of athletes is the way to the summer games. 57 percent of the athletes already had a ticket for Tokyo – now it has to be clarified which standards and placements still exist. At the moment there is perplexity. National triathlon coach Faris Al-Sultan said he had "zero information" about it. In addition, the canceled qualification competitions must be rescheduled. Other regulations are still open: For example, at the men's Olympic football tournament, only three players were born per team who were born before January 1, 1997. Now it is unclear whether this age limit for the team of U21 national coach Stefan Kuntz is also shifting accordingly. Athletes such as Olympic canoe champion Ronald Rauhe and wrestling star Frank Stäbler, for example, actually wanted to end their careers after these games – and are now facing an unexpected extension. Funding and private contracts also often apply until after the Olympics. "Fortunately, the athletes of the sports promotion groups are not due to lose their salary, and the other senior athletes were assured of their continued payment by the sports aid," said fencing Olympic champion Britta Heidemann, member of the IOC athletes commission, at "Sport1". "How the shift could affect sponsorship contracts is currently simply not at all assessable." Logistics: Whether all 11,000 Olympic starters, their supervisors and later around 4,400 Paralympics participants will be able to live in a joint athlete village as planned in 2021 according to Bach questionable. The 5,632 apartments were to be handed over to private owners after the games; an estimated one quarter has already been sold. The corresponding halls and spaces must also be available for the new Olympia event next year. The summer games were to take place in a total of 42 sports facilities. Some arenas have already been booked elsewhere next year, others were only planned temporarily. "We have to continue renting them because it takes a year to be ready for use," said organization manager Toshiro Muto. "That means additional costs." Costs: The organizers try to keep the already immense costs within reasonable limits. According to estimates, Japan would have spent a total of more than 25 billion euros for the summer games. Local experts are now expecting additional costs of the equivalent of 5.4 to 5.7 billion euros due to the postponement.
Videos