Serie A decides on "shameful" salary cuts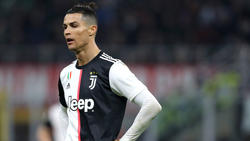 The Italian Serie A has unanimously decided on a salary cut for players and coaches. A reduction of one third of the annual gross salary of all players is planned should the championship not be played due to the corona pandemic.
The salary reduction will only be one sixth when the championship ends, a press release said.
    
At the same time, the league made it clear once again that it absolutely wants to end the season as soon as the health authorities and the government allow it. Association boss Gabriele Gravina had not ruled out on Sunday that the championship could not even continue until September or October. The reaction of the players' union AIC was hearty. The league's decision was "unacceptable and disgraceful," Serie A clubs tried to "let players pay for the damage of the coronavirus crisis alone," said Umberto Calcagno, deputy AIC chief.